Running a business may also mean encountering certain risks and damages that may threaten the existence of such a company. A success business faces losses and risks that may hamper its progress, customers may file lawsuits against you, a natural disaster may occur, fire outbreak, your products, and services may cause harm to a third party but with a Business Insurance coverage you mitigate the damages.
How do you handle these situations and the expenses that come with them? How does your business still stand on its feet despite these losses and problems which were not planned for? This is where Business insurance comes into play.
Business insurance protects your business against losses and damages it encounters during the course of running the business. Business insurance companies provide coverage options for business owners to handle expenses that come from losses that occur during the course of running the business.
For small business owners facing massive business, losses may also affect your personal finance, so you need an insurance company to help you handle such losses. There are various types of business insurance coverage options; you need to identify your risks and know the kind of coverage you need for your business.
Factors like the kind of business you run, the business environment and others help you know your insurance needs based on potential risks. Also, if you do not know much about business insurance and the potential risks of running a business like yours, you can simply hire an experienced and reputable insurance broker to help you out.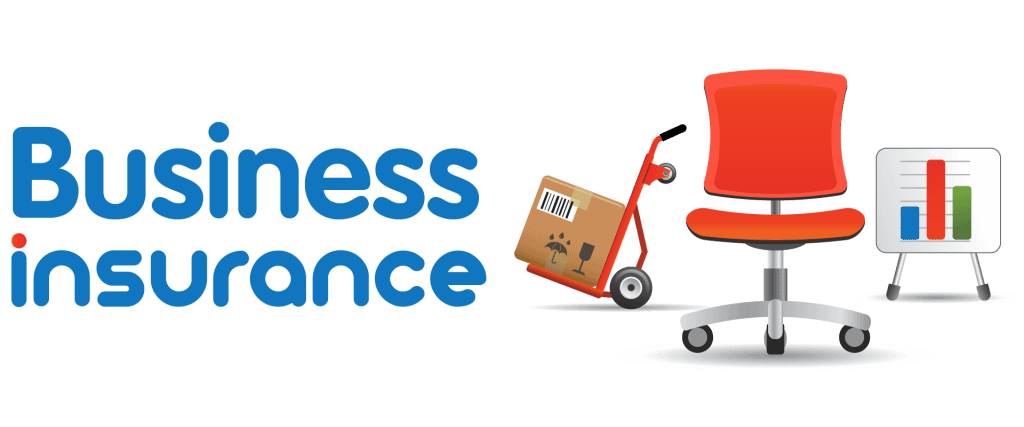 Business Insurance Coverage Options
There are wide range of insurance types that help to protect a business from losses and risks, and they include the following:
Professional Liability Insurance
In terms of errors and omissions related issues, this kind of insurance coverage provides business owners with the necessary help they need. It covers businesses against negligence claims that result from harms that occurred as a result of mistakes from the company's part.
If your business operations are conducted within a business space, you need to insure such property. So, whether the property is owned or leased by your business, property insurance is necessary. This kind of insurance covers your business assets against events like fire outbreak, storm, theft, and other losses.
Product Liability Insurance
Companies that are into selling of product and services need to get necessary insurance against cases that may arise from harms caused by their products. No matter the safety measures a company takes to make sure their products are safe, they are still likely to run into lawsuits. Product liability insurance provides the necessary coverage businesses need in such cases.
Workers' Compensation Insurance
It's important to protect your business against liabilities that may occur due to harm caused to employees during the course of working for your company. This insurance should cover medical bills, compensations, death benefits in case an employee dies or gets injured while working for you.
As soon as you start employing, you should have this policy already set up no matter the job your employees are doing for your business. This simply protects your employees when work-related incidents occur.
Business Interruption Insurance
This kind of insurance provides the necessary coverage for income lost due to the business disruption caused by external forces. Catastrophic events or disasters may occur, which will stop the manufacture of products, prevent employees from coming to work, and stop the normal course of your business. This may lead to a loss of income for your business, and this insurance takes care of the damages and the necessary expenses you need to keep your business afloat.
Business owners operating their businesses from home don't just need home owner's insurance policy but also insurance policies that cover for business inventory and equipment.
Commercial auto insurance
Companies that use vehicles for their business operations need to insure their business against losses that may occur due to accidents.
Cyber liability insurance
This is a critical aspect of insurance businesses should not neglect. Business data and clients information are stored on a computer, what happens when the system crashes or when there is a cyber-attack that leads to loss of data. Businesses need cyber insurance to protect their data in cases of a data breach, software failure, cyber-attacks, and other tech-related mishaps.
What are the Benefits of Business Insurance?
Business insurance offers businesses the right kind of protection they need in cases of loss or damages that may affect the market. Running a successful business comes with its inherent risks, and business insurance helps prepare your business for this.
Your business may run into losses that result from natural disasters, lawsuits, bodily injuries inflicted on third parties or property damage, and you need some kind of insurance to help you handle the financial losses that come with these problems. You can enjoy the following benefits when you get the right business insurance coverage:
Business insurance provides bodily injury coverage. So any case that arises as a result of injuries inflicted on a third party by your product, services or any damage your business is accountable for, this kind of insurance provides the necessary coverage for this. It pays for medical expenses and for expenses that occur as a result of legal cases filed by third parties.
It also provides property damage coverage in case your landlord files a lawsuit against you for property damage. Any kind of damage your business causes to another party's property is covered by this coverage option.
It helps to mitigate the financial losses you face as a result of injuries and damages your business faces. Furthermore, once you have an insurance company backing you, you don't have to handle financial expenses attached to business losses all alone.
Business insurance also covers for advertising liability. Your business may unintentionally infringe on the copyright rules of another organization which may lead to legal cases. Liability insurance covers for legal liability against such cases.
It helps to protect your business image; some unfortunate events may ruin a business and lead to loss of customers and stakeholders. Also, with adequate insurance backing your business, your business can be protected against losses that may knock it off its feet.
Also, It helps in risk-sharing, this means you don't have to handle all the losses all alone. Your business insurance coverage is right there to assist you in bearing business losses and damages.
It protects your business against lawsuits and settlements. You never can tell how a lawsuit may arise; it may be from your customers, employees, or other third parties. Adequate business insurance helps to cover expenses that result from settlements and lawsuits filed against your business.
Conclusion
Business insurance is essential for any kind of business, small or large businesses, no matter the size needs some coverage. Running a successful business has its own inherent risks and challenges, so business owners need to be prepared for this. This policy helps to protect companies against losses that occur as a result of damages or unfortunate events that may affect the business.