Christian Christmas Music – "Let heaven and nature sing, praise to the newborn king." Christmas is all about the father's love for us; join with the saints on high Christmas is all about the father's love for all.
With all the fun and games that come with Christmas, it's so easy to forget what the holiday is really about. Get inspirations as you begin to plan your Christmas with your favorite Christain Christmas music, both new and old.
Music associated with Christmas are thought to have its origin in the 4th century, while in the 13th century, the tradition of popular Christmas music was highly developed.
Popular Christmas music produced during the world war II still remains lyrically and instrumentals similar to the music produced in the early 20th century.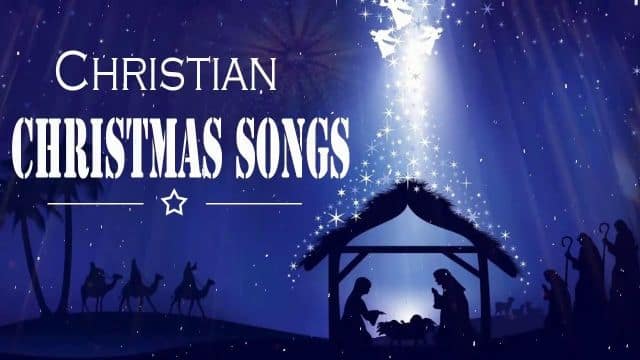 Classical Christian Christmas Music
Get in the mood of Christmas with a countdown on the latest classical Christian Christmas music.
Below are some classical Christian Christmas music that serves as excellent reminders to us:
Angels we've heard on high – by James Chadwick contains the Latin phrase of "glory to God in the highest."
Oh, little town of Bethlehem – by Nat King Cole, a peaceful song which was written about the birthplace of Jesus Christ.
He shall reign forever more – is a contemporary Christian music by Chris Tomlin.
Hallelujah by pentatonix.
Oh holy night by Mariah Grey, the queen of Christmas herself.
The First Noel by kings college choir of Cambridge.
Away in a manger by Susan Boyle.
Joy to the world by Jeremy Riddle a worship leader, songwriter and a pastor at Bethel church.
Ave Maria by Andrea Bocelli is tribute music to Mary of Nazareth, mother of Jesus Christ.
Oh, come all ye faithful by Celine Dion, a Canadian singer.
Silent Night by James Groban.
Little drummer boy by king and Country.
Winter wonderland by Hannah Kerr, is a little stroll down memory lane as we all think about Christmas.
Born on that day by Matt Maher.
Christian Christmas music is purely instrumental and comprises of genres of music which lyrics subject the nativity of Jesus Christ.
Christian Christmas music also comprises of both traditional and classical vocals and instrumentals.
Traditional Christian Christmas music
Deck the halls and trim the tree while listening to these traditional Christian Christmas music's from traditional artists, below;
"All I want for Christmas is you," was tagged UKs favorite Christmas song, which was written and performed by Mariah Carey in the year 1994.
Jezzro offers a smooth improvisation of "I'll be home for Christmas, Here we come caroling, upon the housetop, white Christmas and many more.
Enjoy the fantastic vocal styles of Monica Ramey on traditional Christmas Christian music like a winter wonderland, happy holiday, and more.
The famous classical vocalist Mark Masri offers latest editions of his favorite classical Christmas music's like, what child is this, and more.
The great pianist Jay To use offers a festive collection of traditional Christmas carols in a variety of styles.
Traditional Christian Christmas music are songs without a particular religious context; these songs have been heard from centuries ago.