Create Microsoft Account – A Microsoft account gives you access to a variety of products and services available on the platform. With a.
Microsoft account you have access to Microsoft devices & products like Microsoft One Drive, Powerpoint, Office 365, Word, Windows, Xbox, and lots more.
If you are switching to Windows, having a Microsoft account is necessary if you really want to enjoy the features and services the platform offers.
Just like you are required to enter your Apple ID info or Google Account info to enjoy services, features, or make purchases, Microsoft account info is also required to do so on Windows.
As a window user, you get to enjoy various features and services with your Microsoft account, so you definitely have to create an account to enjoy the platform to the fullest.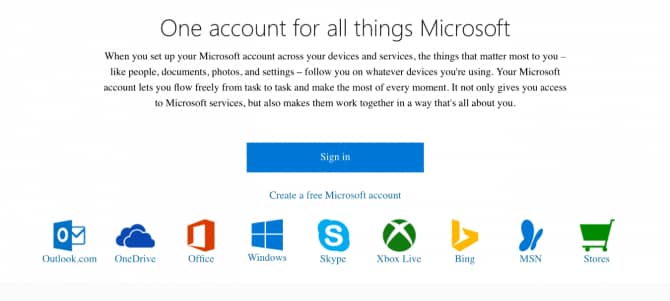 How to Create Microsoft Account
Creating a Microsoft account is easy, and we will show just how to go about it.
First, you need to go to the Microsoft Windows account page, just visit the webpage through any browser of your choice. On the webpage, select "Create Free Microsoft Account."
Then you need to enter your personal information in the appropriate field on the form. You can click "Get a new email address "if you want to create a Microsoft account separate from your personal account.  
Then, you will be prompted to enter the Captcha Code to verify that you are real.
Then click "Create Account" to create your new Microsoft account. By clicking this option, you are also accepting their Agreement & Privacy and Cookies.
Open the account to verify your account, and you are ready to start using your Microsoft account.
If you already have a Microsoft account, but you wish to create a new one or you don't have an account, you can also create one by:
Visiting the Microsoft Windows Account page, once on the page, click the SIGN IN button at the top right.
Then you can click CREATE A NEW ONE just below the sign-up option; this will enable you to create a new account.
On the Create Account page, you can either create an account using an existing email or one issued by Microsoft. Then you can click NEXT. If you don't want to use any of the options, you can simply click the GET A NEW EMAIL ADDRESS.
After creating the new email address, click NEXT. Then, you will also need to create a unique password for your account and click NEXT.
Microsoft will send a security code for you to verify that you are the owner of the email account. Just click on the link sent to your email to verify your email address or you can copy the security code sent to your email and paste it on the Verify Email page before clicking NEXT.
After solving the captcha to verify you are a real person, then your Microsoft account is now ready for use. You can now sign in whenever you want using your new account information.
Once your Microsoft account has been created, you can have access to the wide range of Microsoft products and services and you can be at the peak of your productivity.