Facebook Offers – Creating Facebook business pages is an excellent way to promote your business online, but there's more to boosting your business on this platform than just creating pages. In simple terms, Facebook offers are strategic ways of getting customers to take the last step, which is purchasing your items.
Facebook offer is a feature on Facebook that enables page admins or editors to create discount offers and post them on their pages. These offers have a way of prompting customers to take steps in buying the product.
Facebook offers, proven to be an effective way for retailers and small business owners to boost their sales on the platform. Getting likes, or having an active page is not all a Facebook business owner needs to succeed on the platform, Facebook offers helps business owners reach their ultimate goal of creating business pages which is getting customers to buy their products.
To use this feature to your advantage, you need to know how to create an offer, boost your offer, and even use Facebook offer ads to reach your target audience. And we are right here to help you with that.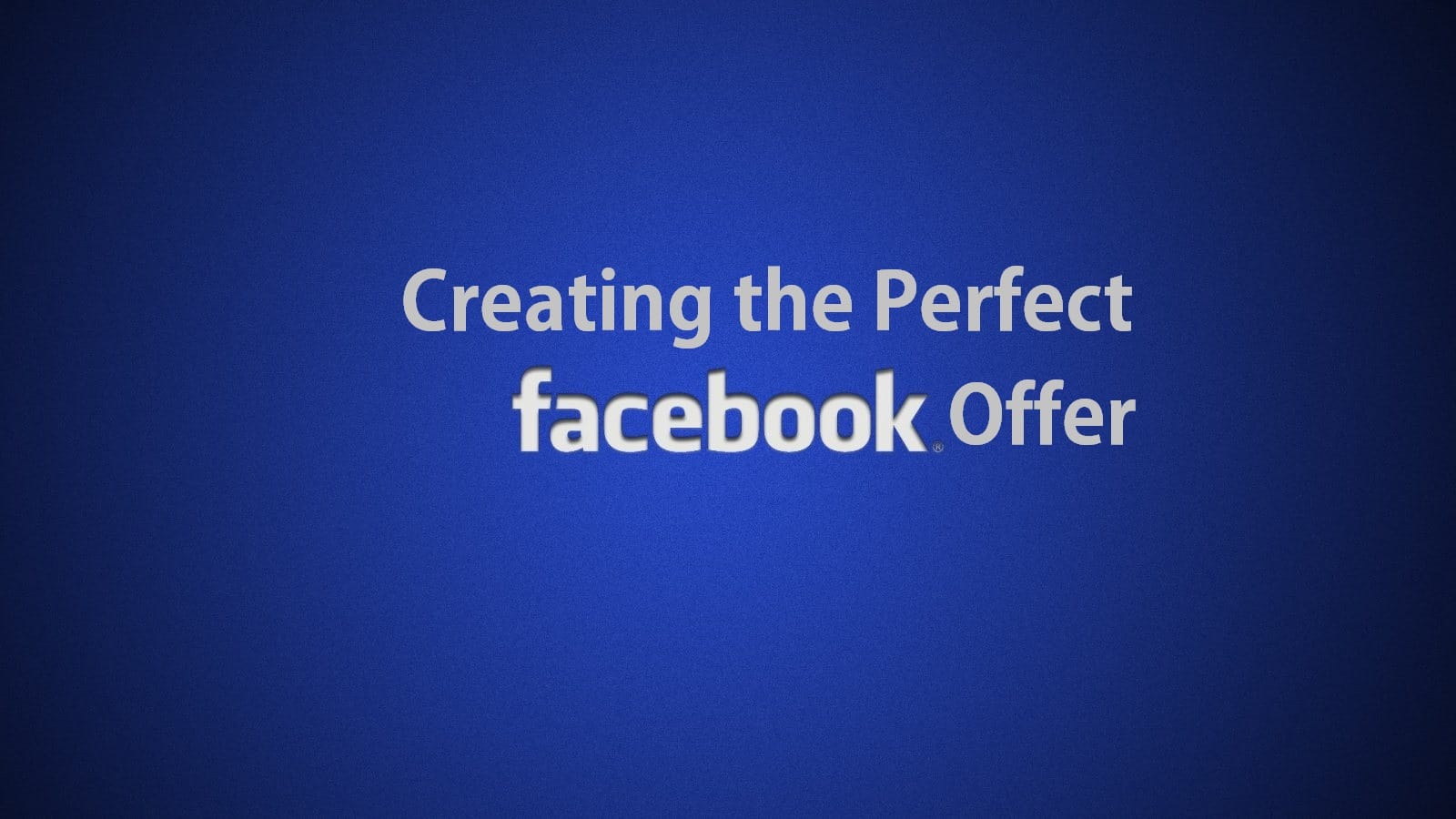 How to Create Facebook Offer
As an admin of a Facebook page, you can create coupon offers to instigate customers to buy your products. To create a Facebook offer, follow these steps:
Log into your Facebook account and locate your Facebook page
From the left side of your page, select OFFERS
Tap the CREATE OFFER button
Select the kind of offer you want to create; you can choose from the following options: In-store only, Online only, In-store and online. Customers who have turned on their location get notifications when they are within the area of In-Store; this works only for In-store Facebook offer.
Provide necessary info for your Facebook offer in the right fields. Choose the type you want from the drop-down list.
Add additional info on your Facebook offer; you can explain the offer and add optional photos.
Set the expiration date, enter the address of the location where users can redeem their offers for In-Store. For online offer, you can use the URL for the website where users can enjoy the offer to the fullest.
Choose a date and time for your offer to go live by selecting the SCHEDULE OFFER button and then click SCHEDULE.
How Do You Claim an Offer as a Customer?
Offers are posted by Facebook pages to encourage customers to buy if you want to claim an offer just follow these steps:
Go to the Facebook page through your Facebook account
Or you can go to the Explore Section in the left vertical column OFFERS.
To access the offer option, you can simply open your Facebook app, Click the Menu Icon, Click SEE MORE and finally click OFFERS.
Click on a specific offer to view its details
Click the promo code if there's one to copy it, then read the instructions to find out where you can use it.
You can also call the people hosting the promo, or message them or you can visit the location or website to take advantage of the offer.
Some Tips You Need For Your Facebook Offers
When you use Facebook offers effectively, you will enjoy the advantages that come with it. Here are some tips you need to use this feature effectively:
Ensure your discount offer is reasonable and substantial, make it at least 20% of the normal price. This will make customers eager to patronize your products.
Use simple language to explain the offer to your customers and attach necessary details such as expiration date, location for redeeming offers, and other important info.
Use the Total Offers Available option to limit the number of people that will participate in your Facebook offer.
Add clear and engaging photos; remember to post clear photos representing someone using your product as a means of advertisement. And also make the picture appear sharp and clear, especially as your profile photo will be shown next to your offer page. Make the picture vary from each other so that customers can easily identify the one for the promo.
Use attention-grabbing headlines; make sure it is simple and not confusing to your customers.
Set a reasonable expiration date for your offer to give customers time to take advantage of the offer.
Use Facebook ads to promote your offer to your target audience.
You can also use the Boost Button to boost your offers on the platform.
How Do You Boost Facebook Offer
Boosting Facebook offers is an excellent way to get more people to see your offer and patronize it. The boost option is available on your page, follow these steps to boost your Facebook offer:
Go to the offer post on your page
Choose your audience, select how many people you want to see your offer.
Then choose your budget and determine how long it will run.
You can also make changes to your payment details by clicking the More Option.
Then click BOOST OFFER to complete the process.
How to Create Facebook Offer Ads
The process of creating Facebook offer ads is similar to creating normal Facebook ads, follow these steps to create Facebook offer ads:
Go to Facebook Ad Manager
Click GET PEOPLE TO CLAIM OFFER on the campaign section, then click CONTINUE.
Select the Facebook page you want to create the offer for.
Then, create the offer, add necessary info such as description, type of offer, value of offer, offer title, and expiration date. Then click NEXT
Create your ad audience by selecting their age, location, gender, and language. You can use the last ad set you used for a previous ad.
Select your Budget and Schedule, then click CONTINUE
Then select your ad format, you can choose to upload an image, videos, or multiple photos on your ad, then scroll to the next section.
Choose Ad placements; you can choose for ads to run on Instagram, mobile feeds, desktop feeds, a Facebook news feed, and other audience networks.
Then create the creative aspect of your ad.
Finally, click PLACE ORDER to place your order; you will have to wait for Facebook's approval before your ad can start running.
Why Do You Need Facebook Offer Ads
Facebook offer ad is a great tool you can use in reaching your target audience and boost your sales. When you post Facebook offer ads, you are boosting your brand online, thereby gaining new customers and retaining the current ones.
Facebook offer ads will help increase customer's interest in your brand and make them willing to participate to enjoy the advantage that comes with the offer. Facebook also boosts engagement on your page, Customers can comment and ask questions, and new ones will be willing to join in and find out more about your brand.
Furthermore, Facebook offer ads help you reach the right audience you want and also boosts sales, but it may also mean losing some money because of the discount offers you are giving out. However, it helps you get a return on investment and boosts customer's loyalty.
Conclusion
Facebook offers are effective ways to get your customers to purchase your products, remember creating and boosting a Facebook page is not where Facebook business ends. The ultimate goal is to get customers to patronize your products, and Facebook offers helps you with this.