Grammarly For Chrome – Grammarly is that writing assistant; every professional writer needs to create error-free content. So, if you are a blogger, content writer, business owner, student, or you simply create public posts on platforms like LinkedIn, Facebook, or twitter, then Grammarly writing tool is just what you need.
Millions of people all over the world are using Grammarly to help them produce their best works.
Grammarly goes beyond just checking your spelling; it checks every area of your write-up from your punctuations, word style and use, grammar, and other writing issues.
It can also help you revise sentences that are too wordy and unclear so you can communicate better through your writing. Creating content that are full of grammatical and spelling errors can be very embarrassing to every professional writer, Grammarly helps to eliminate these errors.
To start using Grammarly, you can either use the online editor, Download and install the Grammarly keyboard on your mobile device, download Grammarly for MS word, or you add Grammarly Chrome extensions.
Grammarly for Chrome is compatible with most text fields on most websites. Once you add Grammarly to chrome extensions, it would start proof-reading your Text or write-ups on websites.
So, when you use platforms like LinkedIn, Facebook, Twitter, WordPress, Google Docs, and millions of others, you get to see writing suggestions that would help to make your writing more professional and clear.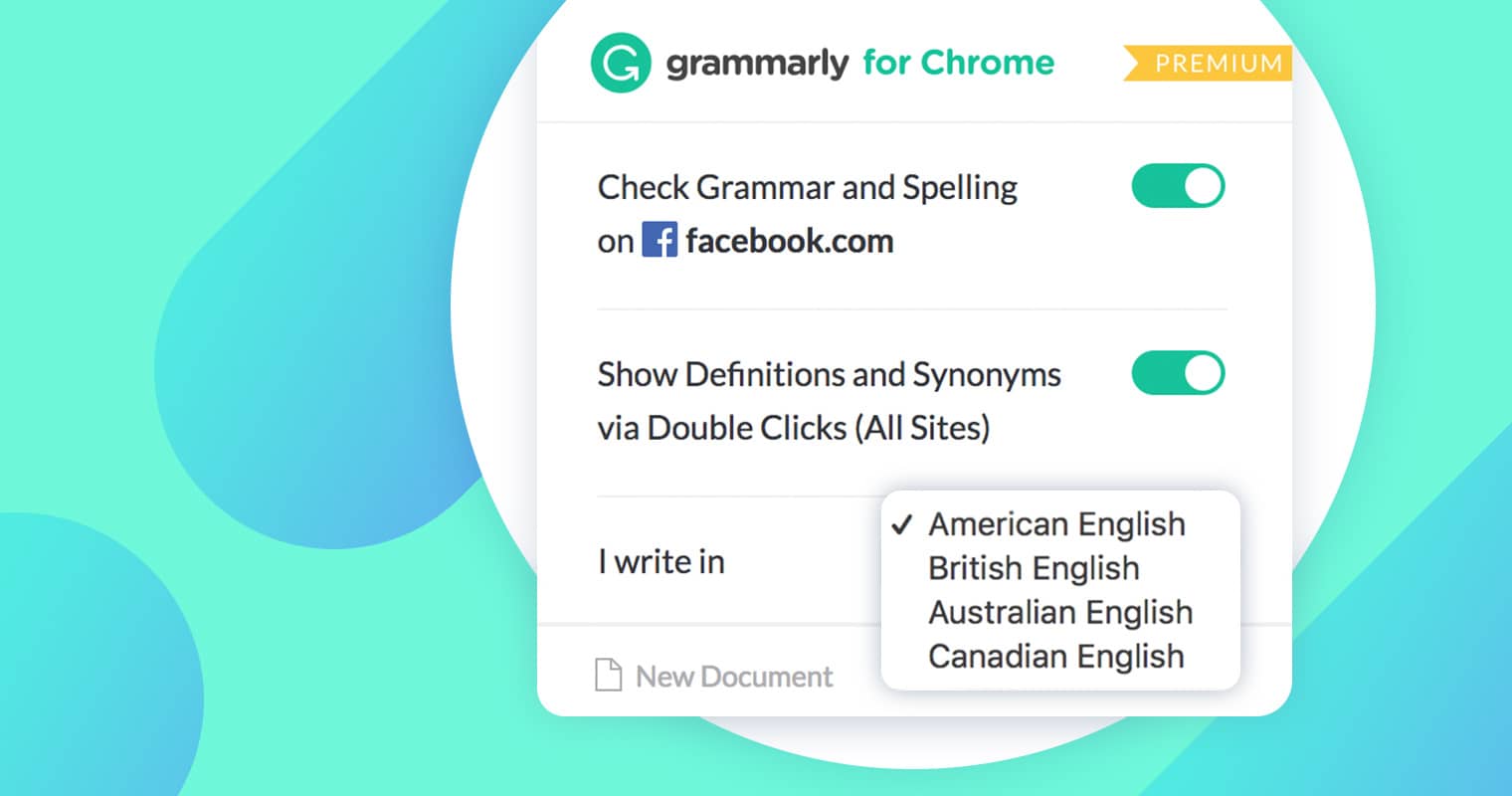 How to Use Grammarly For Chrome
Grammarly offers free chrome extensions; however, it also has a version available to only Premium users. With Grammarly for Chrome, you can analyze your write-ups to ensure they are free of mistakes.
To start using Grammarly for Chrome, you need to:
Download Grammarly for Chrome. Just visit Chrome Web Store and download free Grammarly Chrome Extension.
Then you can sign up for Grammarly for you don't already have an account. So you can sign up and create a free account to start using Grammarly for chrome extension.
So you can click the Green Grammarly logo to start vetting whatever you type on platforms like Facebook, LinkedIn, Twitter, WordPress, and other websites.
Click the Grammarly logo at the lower-right side of the box where you type.
After clicking the Green logo, a large pop-up screen will appear where you can place the Text to check for errors and make the necessary corrections.
You can also select "Goals" before you start editing. Another pop-up screen will be displayed, and you can select your objectives based on Text's intent, audience, style, domain, and emotion. According to Grammarly, if the AI can understand the purpose of the Text, it can provide better suggestions. So when you set goals, Grammarly will provide more context-specific corrections.
You can also check for grammar and plagiarism. The free version only checks for grammar clarity and correctness while the premium version does more than that.
A blue underline indicates suggestions for sentences that are hard to read. While the red underline indicates suggestions for misspelled words and other minor grammatical errors.
Conclusion
In conclusion, Grammarly is a dream come true for every professional writer. With this digital writing assistant, you can produce better write-ups.