Grammarly Free Trial – Grammarly is a popular digital writing assistant with over 20 million active users all over the world. Grammarly is an AI-powered tool that analyzes write-ups for errors and provides context-specific corrections.
This Artificial intelligence analyzes all areas of your writing, from spellings, word use, and style, punctuation, and grammar to even plagiarism detection. This tool provides the necessary technical features needed by writers of different kinds to enable them to produce better content and reach their best.
Blog writers can create a compelling blog post, ebook writers can produce better ebooks, and content writers of any category can just be at their best.
Grammarly offers two different plans, the free version and the premium version. The free version offers grammar checking features for free.
This free version offers just basic features, and if you don't have the money to pay for the advanced features, then you can stick to it. The paid version offers advanced features that cost $29.95 monthly.
Grammarly free trial is available to a few users who want to check out Grammarly premium features. The free trial is 7 days for users who want to check out the premium version to see if it is worth paying for.
So, with the free trial, you can check out all the amazing premium features to know if it is worth your money.
The features you get to enjoy include advanced grammar checker, plagiarism detections, and checks for wordiness, inconsistent writing style, formality level, politeness, unclear sentence structure, contextual spelling and grammar mistakes, and others.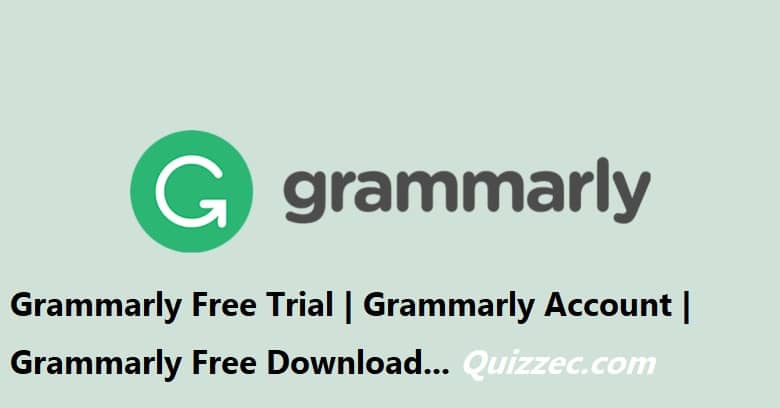 How Do You Get Grammarly Free Trial
Getting a free trial is not as easy as navigating to a page and clicking on a free trial button. Grammarly free trial does not work that way.
To get a free trial, you have to sign up for Grammarly premium. Then use the referral system to try extending the initial one-week trial period. Or you can enroll in the Grammarly affiliate program.
Another way is to request for a free trial directly from the vendors on their Facebook page, twitter handle, or website.
The first requirement is to have a Grammarly account that is at least one week old. Then, the next thing you have to do is use a referral link provided to invite your friends.
Then you may get an extra five weeks trial in addition to the one week you have. Since Grammarly free trial isn't straightforward, so you have to pay attention to these guidelines.
First, you have to create a new Grammarly account.
Fill the required details on the signup page.
Then click on the" Get Grammarly premium" button.
Set up your payment method. Grammarly offers a one-week payment guarantee so that you can request for payment on or before the end of the one week trial.
Complete the transaction process; then, you can start the free trial.
You can get your money back if you decide to opt-out of Grammarly premium after the seven days trial. And your account would be downgraded to the free plans.
Or you can decide to continue the free trial by inviting your friends using the referral link. If your friend gets a one-week free trial, so would you.