How to Use Grammarly Word Check – If you are a content writer, blog writer, or professional writer, then you probably understand the importance of delivering error-free write-ups.  
Grammarly is just the digital writing assistant you need to produce professional and understandable content.
Grammarly helps to ensure you communicate effectively through your writing. The Grammarly AI scans your text for errors and suggests context-specific corrections to your writing. Grammarly AI cross-checks all areas of your writing from spellings, punctuation, word use, and style, to your grammar.
How to Use Grammarly On Mobile Device
To avoid silly writing mistakes or grammar errors, you can download and install the Grammarly app on your mobile device.
All you have to do is visit the App store on your iOS device and Google play store on your Android device. Then you can simply enable Grammarly keyboards settings and grant full access. You also need to create a Grammarly account if you don't have one to start using the app on your device.
Follow the setup guidelines to enable Grammarly keyboard settings on your device. After that, you can go to any app of your choice and start writing using the Grammarly keyboard. Grammarly keyboard will start analyzing your write up and also provide suggestions.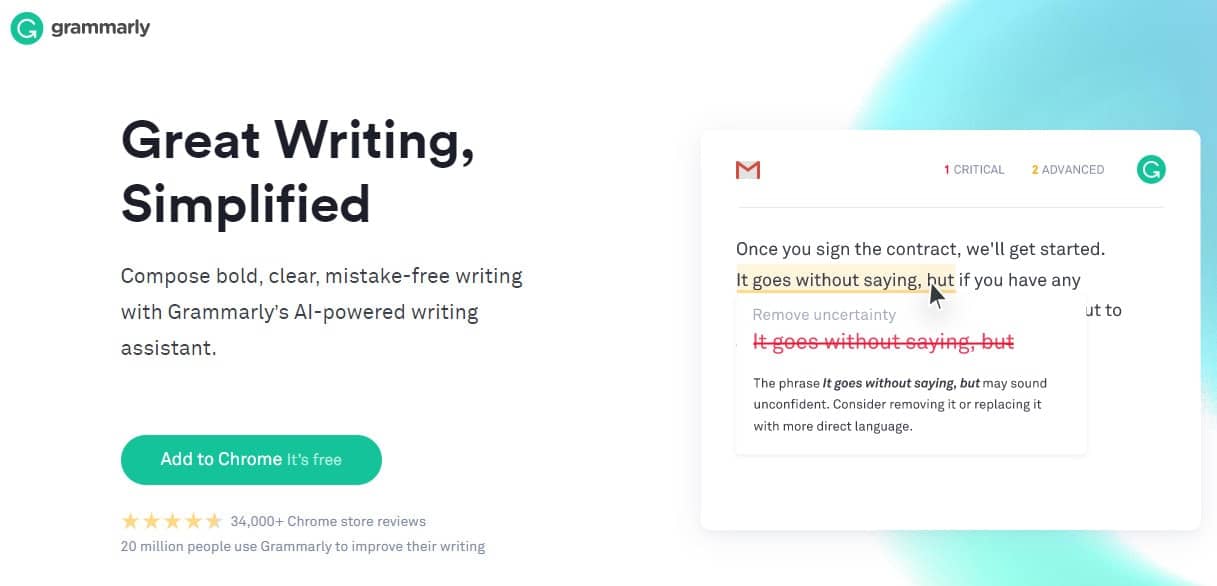 You can either choose to implement or ignore the suggestions. The Grammarly keyboard settings enable you to configure the Grammarly keyboard.
Once the keyboard is installed on your mobile device, you can use Grammarly to cross-check errors on any write up you create on any app on your device. Just click the globe icon on your keyboard to enable and disable Grammarly keyboard when you want.
Grammarly Word Check On Web Browser
You can also use Grammarly to proof-read your write-up through your web browser.
All you have to do is visit the Chrome store and install the Grammarly browser extension. Then you can click Add to Chrome to start the download.
Grammarly also offers free browser extensions for Safari (version 9+) Mozilla Firefox (version 39+) and Microsoft Edge (version 15+).
After installing the extension on your web browser, Grammarly will highlight mistakes while you type and provide suggestions for corrections. So, you can use Grammarly to make corrections to write up you create through your web browser.
You can also use Grammarly online editor to proof-read your write-up. You can either choose to copy or paste words into the online editor or type directly on it. Then Grammarly would suggest corrections to the words or sentences you have copied and pasted. It can be very stressful copying and pasting words on the online editor, so you can just go for Grammarly browser extensions.
You can also install Grammarly on your desktop, and all you have to do is drag the documents to the Grammarly icon on your desktop to make corrections. Or you can download Grammarly for MS Word, to proof-read any document you create.
Conclusion
Finally, Grammarly is great writing assistance for students, professionals, content writers, bloggers, business owners, and everyone who writes regularly.