Use Strikethrough Text in Gmail – Formatting is a vital aspect of writing, and Strikethrough is one of those formatting options. Though Strikethrough is not commonly used, it is quite useful when needed. Strikethrough can be used to convey the intended email to your receiver while writing the alternate text.
Strikethrough is a basic feature of most text editors; however, the strikethrough formatting option has not been supported by Gmail for a very long time. This made it quite difficult for Gmail users to use this formatting option on their email messages.
However, Gmail has finally started supporting the strikethrough formatting option. But you may not find this feature so easily because it is hidden in an obscure place. Now, let's show you how to use the Strikethrough feature on your Gmail.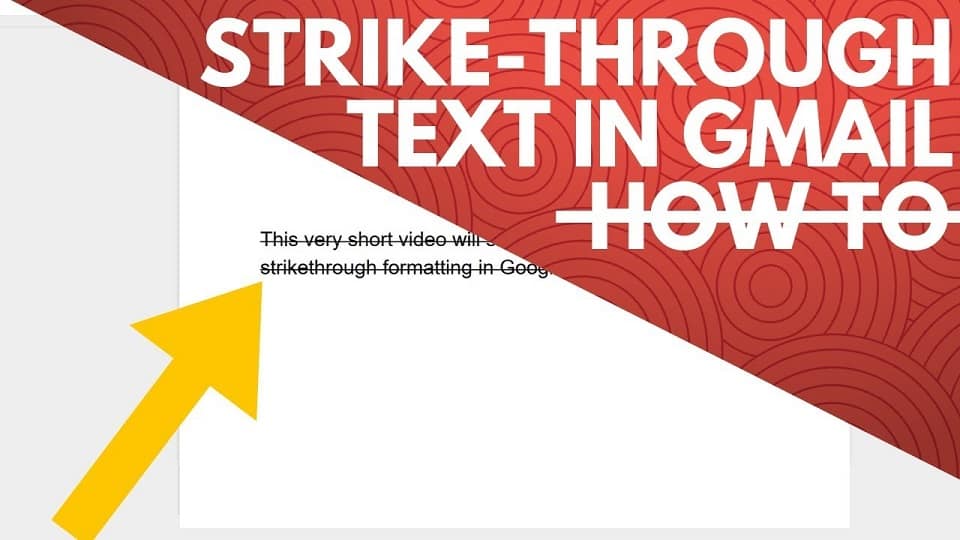 How to Use Strikethrough Text in Gmail
The strikethrough option is now available in the native editor of Gmail, and you can follow these steps to use it:
Open the "Compose" window on Gmail and type in the text you want to Strikethrough
Then select the text by holding the left-click and dragging, then click on the "Formatting option" button at the bottom.
Click On the "More formatting options" here, which is at the right end of the bar, and select "Strikethrough" from it.
Strikethrough Text in Gmail Using Keyboard Shortcut
Gmail also offers keyboard shortcuts to Gmail users to enable them quickly strikethrough text in Gmail. With this keyboard shortcut, you don't have to go through different options to get it done.
Windows users can use the Keyboard shortcut keys Alt+Shift+5 to strikethrough texts in Gmail. And Mac OS X users can use the keyboard shortcut keys "Cmd+Shift+X" to strikethrough texts in Gmail.
Tricks You Can Use to Strikethrough Google Docs
Finding the strikethrough formatting option in Gmail can be quite tricky, so you can try using this trick to access the strikethrough formatting option. Just follow these steps:
Use Google Docs to create a new blank document.
Then type your email text in the document you just created
Highlight part of the text you want to Strikethrough in Gmail by selecting it.  
Then go to the "Format" option from the ribbon bar.
Click On "Strikethrough" From the list of formatting options you see.  
Once you have applied the Strikethrough to your text, you can copy your text and paste it into Gmail.  
To Copy the text, just highlight the entire text in the document and right-Click, Then Click On "Copy."  
Then head over to Gmail to compose a new email, then paste the copied text.
Finally, your new email would have a Strikethrough Text In it.
With the Strikethrough formatting option button now added to Gmail, it is rather easy to compose emails. However, this option is not available on Gmail Android and iOS apps, which means you can't use this feature on your smartphone without a third-party editor.