Office 365 Student – Microsoft offers integration of Microsoft products and services to students and educators to create a conducive learning environment for them.
With an office 365 student account, you can have access to services like Word, Outlook, PowerPoint, and OneNote that helps you gain employable skills and prepare you for the future.
Office 365 Education offers powerful tools that enable you to work anywhere, anytime, and from any device. Remote learning is totally possible with office 365, which means you can create collaborative classes and connect in professional learning communities.
OneNote enables you to organize all your class materials and access them whenever you want. So, you can create classes with ease, store school data, and share school data with your team.
Office 365 education enables educators to communicate and collaborate better. So, you can easily exchange data, schedule meetings, and have all your students, staff, and faculty in one place.
The products and services available on office 365 student account are definitely worth it and important for every educator and student.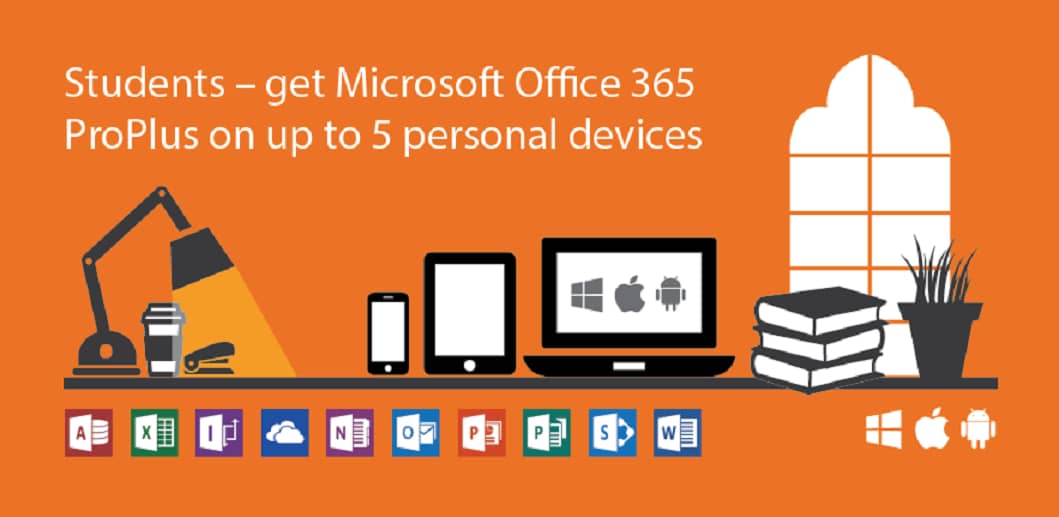 How to Create Office 365 Student Account
To create an office 365 Education account, you need to follow these steps:
Navigate to Office 365 Education plan page
Then Click the green GET STARTED FOR FREE button.
Then enter the necessary information required on the page such as Country or region, School email address, First name, school email address, school phone number, school name, and school size.
Then click NEXT
Create the Global Admin account and enter the required information such as Username, Domain name, and password.
Then record the username and password for the admin account and click CREATE ACCOUNT
Provide your phone number, and an access code would be sent to you to verify that you are not a robot.
Click YOU ARE READY TO GO, then click I'll VERIFY LATER
A confirmation prompt will pop-up click YES, then the student tenant account is ready.
Office 365 Student Login
If you have access to Microsoft products and services, this means you have a Microsoft account. In other words, you need to have a Microsoft account to enjoy Microsoft products and services.
To log into office 365 student account, just follow these steps:
Navigate to www.office.com  
Then select SIGN IN at the upper right corner of the page
Then enter the email address and password associated with your school account.
If you have the office app, simply open the app and click on the Account Screen and click SIGN IN.
Then enter the email address and password associated with your school account on the sign-in page.  
The admin can help you with the email address and password you need to access the office 365 education account.
Conclusion
Office 365 education account can be created by a school owner or administrator to enable students and teachers to organize & manage school work and also collaborate.
Students and teachers are eligible to access Microsoft products & services to enhance productivity and collaboration.
All you need to do is have an eligible academic email address, and you can get started. You can have all the educational tools you need when you have access to the office 365 education account.