PayPal offers Internship opportunities to undergraduate and graduates to work with them and grow their careers. The internship creates opportunities for students to develop their skills and learn the best ways to respond to PayPal customers & culture and help the business grow.
Through its powerful learning & development programs, students are empowered with the skills to support PayPal's mission and vision.
And Interns can also develop skills relevant to both their field of study and the PayPal industry through programs like Meaningful projects, Executive speaker series, Tech Talks & Product Series, and Intern Project showcase.
All the necessary learning & development programs you require to grow your career and build the community.
Furthermore, Interns can build their community and expand their networks by sharing their skills and experiences with other interns.
This is done through philanthropic events, Regional Conferences, and Speed Mentoring. This is definitely an enlightening and fantastic way to learn and share your experience with other interns like you.
PayPal internship does not just stop in skills development or community building; there's also room for fun. The PayPal internship calendar contains fun-filled activities, so you can have a fantastic time even while you learn.
And it also offers additional perks like Paid housing, Relocation Assistance, High-end Swag, and Employee Discount Program.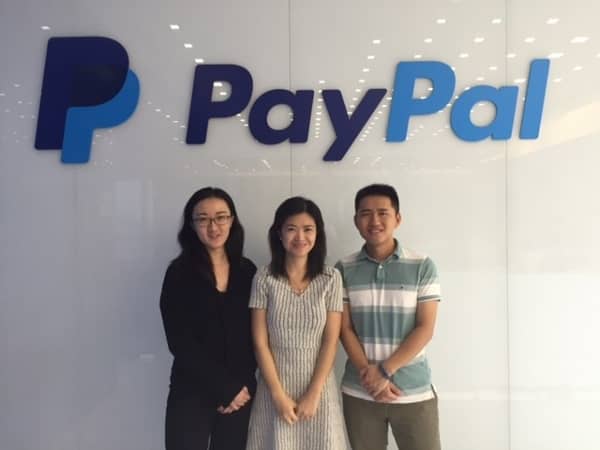 PayPal Internship for Undergraduates
PayPal offers training in the following areas for Undergraduates:
Software Engineering. Develop ideas for web applications for digital payment platforms. Also required to build and test web applications for future use.
Risk management. Learn the best way to improve user experience, take part in team projects, and enable revenues.
User Experience and Design. Learn to design PayPal products and visual design documents.
Network Security Engineering. Secure the data and information of hundreds of millions of customers on PayPal. To protect customer privacy with the most sophisticated security.
Information Security Engineering. Securing customer's privacy, system and data.
Product Manager: Create innovative ideas for exceptional products that will promote the growth of the business.
Finance and Accounting. Provide accurate data and help the business in financial decision making.
Business operation analyst
Intern PayPal Jobs for Masters Students
These are areas available for Graduates on PayPal internship, and you just need to know when each area is taking applications so you can apply too.
The following areas are available for Masters Students:
Software Engineering
Risk Management
User Experience and Design
System Site Engineering. To ensure that PayPal is available to its customers 24/7.
Network Security Engineering
Finance and Accounting
Then, MBA Product Marketing. To help to expand product offerings and promote the growth of PayPal business.
MBA Product Manager
MBA Business Analyst
Information Security Engineer
Data & Analytics. Acting as a business adviser and providing useful business insights for the growth of the business.
Product Manager
PayPal Internship Program for Ph.D. students
Areas available for Ph.D. students include the following:
Software Engineering
Risk Management
Then, Data Analysts
Information Security Engineer.
Conclusion
In summary, PayPal internship is a great way to grow your career, develop your skills, and build your community. However, the programs are set up in such a way that you learn a whole lot even while you help the PayPal business grow.
So, if you are interested in being a PayPal intern, then you need to stay updated on PayPal internship Applications, so you don't miss out on a great opportunity.