Tech Christmas gift for Girls – And because it's Christmas in the air, you mustn't get her a skimpy dress or classic high heels for a Christmas gift. Not every girl or let's say a woman would love to accept these as Christmas gifts, come on try something new and unique.
She might be a tech lover, I mean she might be wishing to get gifts like headphones, leather gloves, or even a kindle paperwhite if she's an e-book reader.
These special tech gifts help make her Christmas an unforgettable Christmas.
In need of a little exciting tech gadgets to enlighten your Christmas or that of your mum, girlfriend, wife, grandmother? Here are the best tech Christmas gift ideas for every girl, woman, or lady.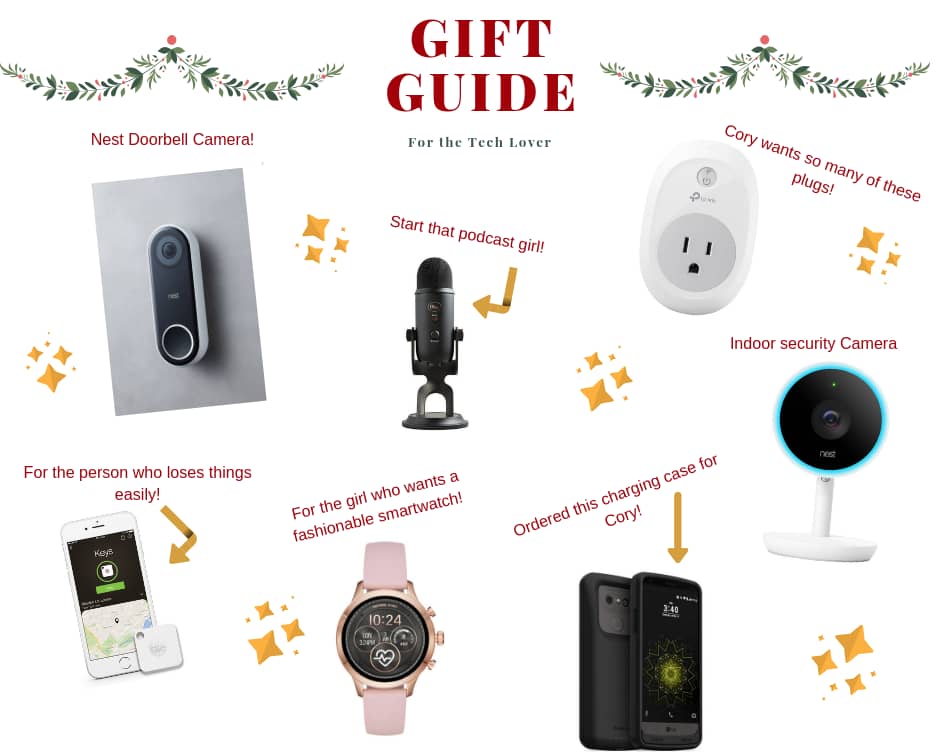 Best Tech Christmas gift for Girls who have Everything
Biolite fire pit – the tech gadget is one of the best. Is she an outdoor lover, then the biolite fire pit will sure make her night a super chilly one. The device is a battery charged, wood, and charcoal burning fire pit that is controlled by an application; it is very portable.
Dyson desk fan – the device gives a sweaty sleeper a cool and steady breeze to ensure quality sleep time.
Roku ultra – this tech gadget comes with a 4k and HD streaming, a USB port, a remote finder, and many more exciting features.
Long-distance lamps – this device is majorly designed for people in a long-distance relationship; it's a better way to let each other know you are actually thinking about each other. To use the device, simply connect the lamps to a Wi-Fi in the respective locations, place your hand over one of them, and both of them will emit a unique glow that tells the other you miss each other.
Fitbit fitness tracker – is a perfect and ideal gift for any lady, girl, or woman who cares about her daily steps and nutritional intake.
Touchscreen leather gloves – this special tech gadget has a built-in touch-sensitive technology.
Smart hydrate water bottle – the smart hydrated water bottle helps you track the amount of water you take per day. It has an application that notifies the bottle to light up whenever you wish to take another sip.
Sony party speaker – if your woman is a party lover, don't hesitate to get her the new unique Sony party speaker. The speaker has an incredible base and a built-in strobe light.
Amazon waterproof kindle – this Amazon new kindle paperwhite now has a waterproof feature, it is also light weighted and very portable for her to use and carry about whenever she's on the go.
Colorful beats wireless headphones – get her the fabulous colourful wireless headphones for her birthday or any occasion. The device helps her feel very comfortable on the go.
Ember ceramic mug – fantastic device has ever seen, a mug that ensures your drink is at perfect temperature. It uses Bluetooth, and you can set the ideal temperature of the drink from your phone.
Remember, Christmas is all about gifting and love sharing, do not fail to get her one of these top tech gifts for Christmas.