Facebook Jail – No matter how interactive and fun a platform is, there must be some kind of regulations to check users' activities on the platform. Facebook has a set of rules & regulations; you must keep avoiding so as not to violate the Facebook community standards.
What Is Facebook Jail
When you go against Facebook rules and regulations, you are likely to land yourself in a Facebook jail. Facebook jail simply means being banned from making posts, liking or sharing other's posts, sending a friend request, or having access to some other features for some days.
If you find someone in Facebook jail, this means you may have posted too quickly or posted inappropriate content, or you have sent too many friend requests in a single day or broken some other rules.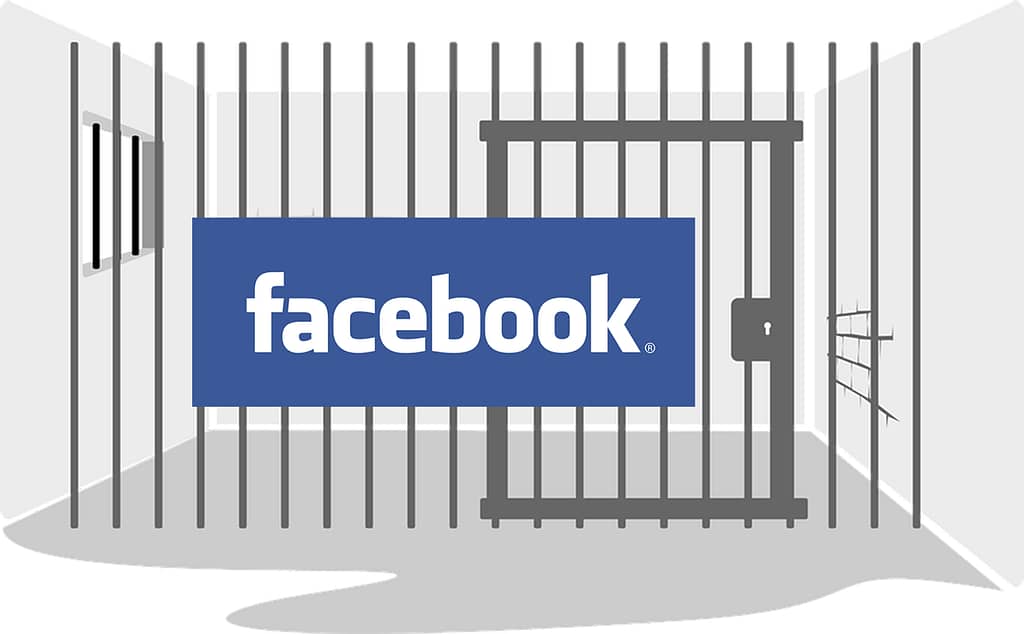 How Do You Know If You Are In Facebook Jail
So, you may be wondering how you landed yourself in a Facebook jail, well you may have posted something against Facebook rules and regulations, and the repercussions are being banned for a specific time.
You must read and understand Facebook's community standards to avoid being banned on the platform.
Now things like posting the same info too quickly, too much tagging, using videos or photos marked as spam, over-posting, or joining too many groups too quickly.
Also, adding people you don't know, and using automated software on Facebook are significant reasons for being banned on Facebook.
Furthermore, if you want to avoid being banned on Facebook, you have to understand that Facebook has set or rules and regulations that users must not violate to continue enjoying the platform.
How to Get Out of Facebook Jail
Try as much as possible to avoid the following activities:
Using a fake account
Posting nude or sexually suggestive contents
Using images marked as Spam by Google  
Hate speech or giving credible threats to an individual or group
Then, posting contents that self-harm or excessive content
To avoid being locked up in Facebook jail try as much as possible to avoid using spam contents, instead go for original contents
Furthermore, you have to be careful with adding and tagging people. Don't add or tag too many people in a single day and try not to add people you don't know too often.
Try not to post the same content multiple times on Facebook; you can schedule your posts, so they don't come together too quickly.
Avoid posting too often on your Facebook and avoid acting like a spammer.
Finally, try to protect your account from people who may try to sabotage it and avoid using automated software on your Facebook account.
Conclusion
In summary, when you violate Facebook rules and regulations, you may be restricted from using Facebook features for a few days, or you may be blocked permanently from the platform.
When your account is banned for a few days, this means you can resume using Facebook features after some days.
However, permanent blocking is a more severe case; your account will be deleted permanently from Facebook, which means you can't re-access your account.
Try as much as possible to keep to Facebook's rules and regulations to avoid landing in Facebook jail and probably losing your Facebook account.