Microsoft Teams App Review – Microsoft Teams is a collaboration app that enhances team communication, organization, and management. This app makes it possible for teams in your organization to stay organized and communicate easily to enhance productivity.
Microsoft teams simply make it possible for workers to get jobs done off-site, so they can use this app to keep in touch with their colleagues and even clients. So, they don't have to necessarily be at the workplace to be productive.
With Microsoft Teams, they can get all the jobs done from their homes or any other comfortable place. Microsoft teams app offer office 365 services such as Skype, Yammer, Sharepoint, Exchange, and others that enable global, remote, and dispersed teams to collaborate.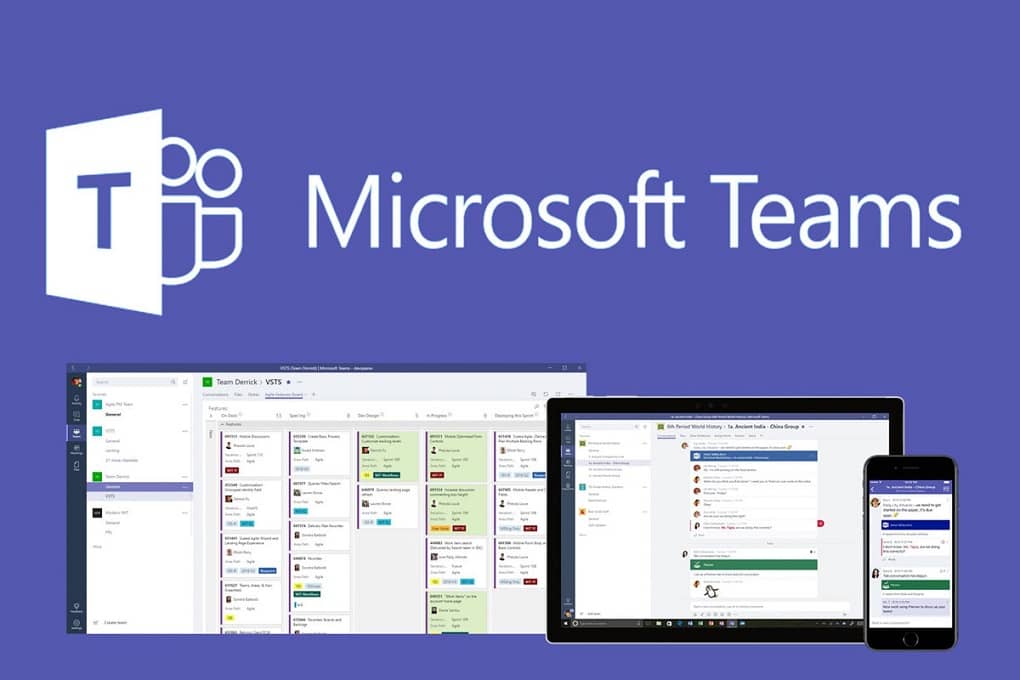 Microsoft Teams App Review | Core Microsoft Teams Features
The Microsoft teams have many core components that make it a key app for team members to collaborate, making it easier to achieve organizational goals. This tool offers core components for team collaboration, so let's check them out:
Teams and Channels: Teams are grouped into channels, and these are conversation boards between teammates. So, teammates can get to share important information and more through conversation boards.
Conversations within channels and teams every team member can view and add different conversations in the General channel. The @ function enables members to invite others to different conversations.
Chat function: Microsoft Teams is a chat-based platform, so teams, groups, and individuals have access to this function.
Document Storage in Sharepoint: Sharepoint contains a default document library folder where all files shared across all conversations are automatically saved to. And every member who uses Microsoft teams will have a site in Sharepoint online.
Online video-calling And Screen-sharing: A good video-call feature is a great tool to have on a collaboration platform. And Microsoft teams offer this. This feature can be used to video call your employees or clients easily. And you can also enjoy fast desktop sharing for technical assistance. And it also encourages multi-user real-time collaboration.
Online meetings: This tool also enhances communication within your business and outside it. So, you can hold online meetings to discuss important issues or share files-communication is just made easy. This feature also includes file-uploading, in-meeting Chat messaging, note-taking, and aid.
Audio Conferencing: This feature enables anyone to join an online meeting via phone; no internet is required. With a dial-in number, users can participate in online meetings.
Full Telephony: Microsoft teams can also replace your company's existing phone system. So, you don't have to worry about overspending on the Phone system.
How to use Microsoft Teams and why you should use Microsoft Teams?
Microsoft teams app is similar to the popular collaboration software Slack but with a whole lot more. It is extremely user-friendly and offers a collaborative environment between remote users or within a large business.
Team members can collaborate better on projects and productions. And they can also get to enjoy other functionalities that make working together rather easy. The core components offered by Microsoft teams is required by every business to enable them to make creative decisions and communicate together.