How to Turn off Facebook Notifications – Facebook is a fun place to connect with friends and meet new people, an excellent place to create a network of connections in your community.
And Facebook notifications help to keep you aware of all the activities taking place on your Facebook app, this way you can get to know who liked your page, who tagged you in a post, and every other important update.
However, seeing these notifications always can be both distracting and annoying. And this can be even worse when you are a member of a very active group, and you may not want to mute or block them, but you can certainly turn off Facebook notifications to get some peace.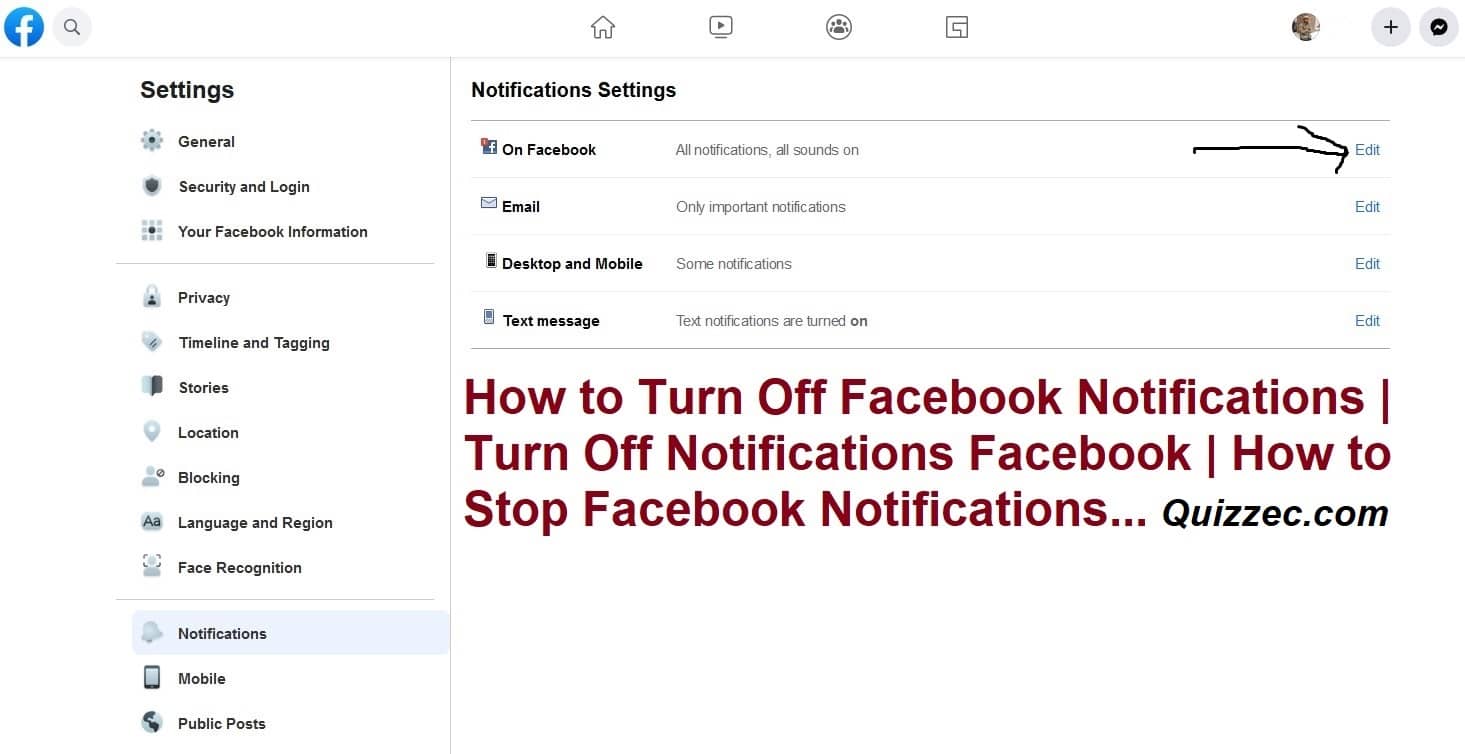 How to Turn Off Facebook Notifications on Chrome
Almost everyone loves to connect with friends and loved ones from time to time, and Facebook helps to make this possible. But with Facebook notifications popping up and distracting you while you are trying to get some work done, this can be very annoying.
To turn off Facebook notifications follow these steps:
Open your Facebook account on your laptop, enter your login details if you are not already logged in.  
On your Facebook page, click the downward-facing arrow at the top of the page.
Scroll down the menu bar till you find the Settings option, then you tap it.  
On the Settings page, you will find the Notifications option at the sidebar.
Then choose the device you want to change Facebook notifications for. Simply select "Desktop and Mobile" to edit Facebook notification.
Then you can decide to turn off individual notifications or all notifications.  Just click TURN OFF to get this done.
How to Turn Off Facebook Notifications on Android
You probably have numerous apps on your mobile device with numerous notifications popping out from time to time.
The continuous sound of notifications from different apps can be frustrating, and you can easily turn them off. Facebook is one active social media platform with friends commenting, reacting, tagging, or just posting pictures, the good news is you can turn all these off when you have had enough.
Just follow these steps to turn off Facebook notification on your mobile device:
Open your Facebook app and log into your Facebook account if you are not already logged in.
Click the menu icon at the top right corner of your android device and the bottom right corner of your iPhone device.
Scroll down the menu page to find the SETTINGS & PRIVACY option then click on it.
Click on SETTING; a drop-down menu will appear then select NOTIFICATION SETTINGS
Then you can either choose to turn off individual notifications; this is on the long list of notifications, or you can turn off all notifications. Just hit the toggle button next to the notification type you want to turn off.
Conclusion
Finally, you can have control over your notifications and get some peace of mind. And simply visit your Facebook page whenever you want to get to know about all the stuff happening on Facebook.