Business insurance is an important aspect of every business small or big that intends to keep growing, while setting up your business you might be overly concerned about staffing, cash flow, and others, but insurance is one aspect you shouldn't forget or neglect.
Small Business insurance just helps protect your asset and business against risks; when you have your business insurance coverage, your business will be protected against losses that your business may encounter while running your business. So, when you are thinking about starting up your business, you should also take into consideration the idea of business insurance.
Now, you need to know the kind of insurance needed for your craft and how to go about buying business insurance.
Insurance is important for your startup, in case of any damages or lawsuits, it can cover for all of these and help your business stand on its grounds. In this article, Quizzec will guide you on how to go about buying your insurance and inform you of the kinds of insurance coverage needed for your business.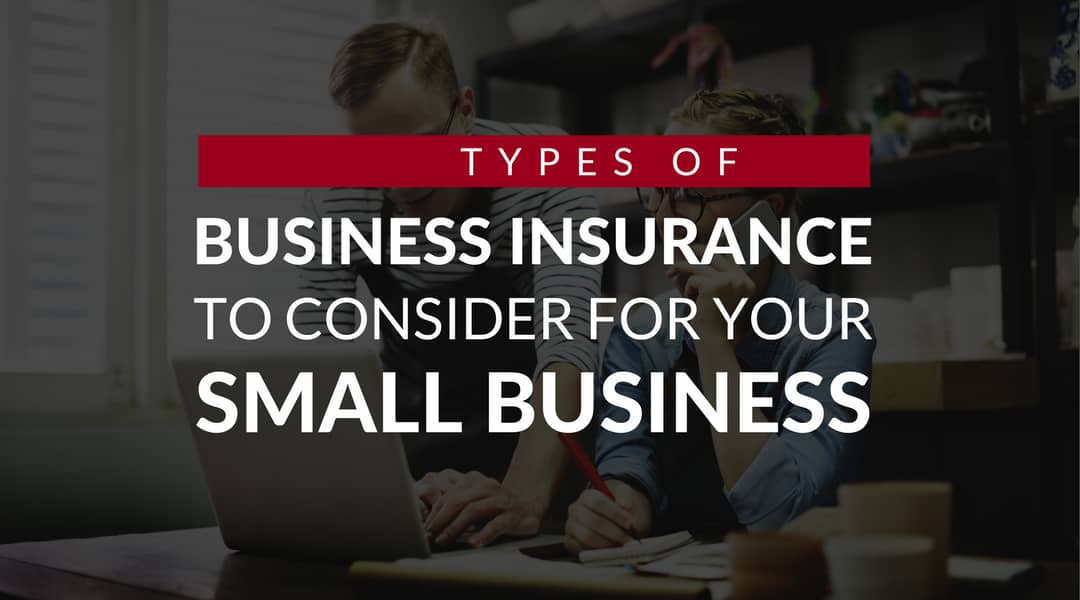 How do you know the Kind of Small Business Insurance to Buy?
Most businesses buy business insurance based on their potential risks, which may be dependent on their business environment.
There are also other factors that determine the kind of coverage you buy for your business such as the size of your business, types of business and products you offer, the way you conduct your business, physical set up and other factors. This might be all confusing to you; this is why you need to follow some important steps for buying your insurance.
You need to consult a lawyer, lawyers who know all about business insurance and can help you a lot in choosing the right coverage. You need to work closely with a lawyer concerning your business insurance to explain the process of buying insurance and the type of coverage for your business.
Consult an accountant, especially one you trust or have worked with before; they can help you make decisions on the kind of coverage you need for your business. They can give the necessary info you need to know about the common types of business insurance that small businesses need. These startup insurance coverage can help protect you from risks or financial ruins.
Do your research; you can find out on your own the kind of coverage needed for your business.
You can also ask a mentor or a fellow small business owner, you can learn from their own experiences or advice they give to you concerning business insurance. startups like yourself can help you a lot in discovering the kind of coverage you need.
Talk to a reputable insurance broker to help you decide the type of coverage you need.
These steps we have shown you will definitely help you determine the kind of business insurance you need to buy. You can't do it all on your own; you need guidelines and help from others to avoid making mistakes.
Types of Business Insurance
There are lots of business insurance out there, with the right guidelines from your lawyer, accountant, or mentor, you can get to know the perfect coverage suitable for your business. We will let you know the types of business insurance available for small businesses.
Professional liability insurance
This helps protect you from negligence claims that result from mistakes or failures to perform. This type of insurance coverage may differ from one business to another, depending on their business needs.
This covers your business property such as equipment, signage, inventory & furniture against damages like fire, storm, or theft. However, this type of insurance does not cover your business property against mass destruction like flood or earthquake; you will need a separate type of coverage for this kind of damages.
Product liability insurance
You definitely need this type of coverage if you manufacture the products you sell. This is because any business can find itself in a lawsuit due to the damages it's business products has caused, so you need to be prepared. This type of coverage protects your business against huge losses from lawsuits.
Business interruption insurance
This type of insurance covers your business against any kind of loss that it encounters that interrupts normal business operations. This type of business insurance compensates a business for the loss of income it encounters due to disruption of normal course of business. This kind of insurance coverage often applies to businesses that require to be in a physical location such as retail stores.
You need to properly insure the vehicles you use for your business in case of accidents or other damages. You need a comprehensive car insurance to help you properly insure your business vehicles, especially third-party injury.
General liability insurance
This kind of business insurance is needed for most commercial leases; it covers most business risks such as customer property damage, advertising injury, and bodily injury.
This kind of business insurance covers both general liability insurance and property insurance under one plan. This kind of insurance is considered one of the most cost-effective commercial insurance policies.
Worker's compensation insurance
This type of business insurance can help cover an important aspect concerning employee compensation. It can help cover medical fees and lost wages for work-related illnesses and injuries. It is best for employee medical expenses, lost wages, and legal costs.
Cyber liability insurance
This type of insurance is considered best for data breach lawsuits, breach notification expenses, and fraud monitoring expenses. This kind of policy can help businesses survive cyber-attacks and data breaches by assisting them in covering recovery costs and other related costs.
Employment practices liability insurance
This kind of business insurance can help cover for legal expenses that occur as a result of an employee filing lawsuits concerning issues like discrimination, sexual harassment, wrongful termination, and others. It is considered best for mismanagement allegations, discrimination claims, and sexual harassment lawsuits.
Conclusion
There is not one single small business insurance that covers all the risks a you as a startup may encounter. However, there are various types of coverage available, and you can choose the right one for your business.
With the help of a lawyer, insurance broker, accountant, or fellow small business owners, you can get to know a lot about the different types of coverage and the type suitable for your business.