Facebook Marketplace Settings – the Facebook marketplace is the convenient place to buy & sell to persons in your location, and since the feature was rolled, over 80 million people have visited the platform to discover listings of items around them. Facebook marketplace is set up in such a way that users can conduct buying and selling with ease.
The marketplace feature is right on your Facebook app, which makes it convenient to access the feature while you are on it.
Marketplace features make it easy for you to set up listings for items, browse categories to find items on sale and browse for items based on location and price.
Before the marketplace feature was rolled out, buying and selling were done through buy & sell groups or through the news feed.
However, with the Marketplace now in place, buying and selling is now very easy. The Marketplace is a friendlier version of Craigslist; it is more like a social selling platform that enables you to buy & sell items to people in your community.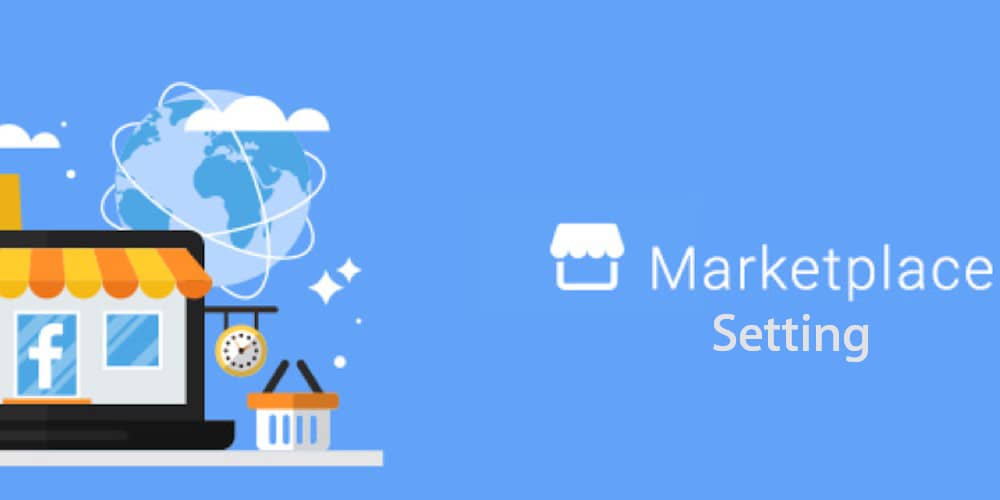 How to Buy On Marketplace
Buying items from Marketplace is effortless; the categories section and search bar feature enables you to discover and purchase any item you want.
So, how do you buy on Marketplace?
Open your Facebook app and click the menu icon
On the menu page, click on Marketplace
Then you click on the item you want to buy, you get to see important details about the item.
-Then Tap "Ask for Details" to automatically send a message to the seller about the transaction details.
How to Sell On Marketplace
Selling on Marketplace makes the listings of your items visible on Marketplace, news feeds and other places you choose to post listings.
To sell on Marketplace simply:
Tap Selling on the Marketplace feature and click "What are you listing."
Then add relevant information about what you are selling like title, price, category, location and description.
To add photos of your items, tap the +photo feature and finally tap post.
If you wish to edit your listings after posting them, you can do by clicking the Selling option on Marketplace. Then tap "Manage Items" next to the item. Then tap "Edit Post", after editing the post, click "Post".
To delete the listings, just click "Manage item" next to the item and click "Delete item".
How to Search For Items on Marketplace
You can search Facebook marketplace by following these steps:
Open the Facebook app and tap the three horizontal lines
Tap the Marketplace feature, if the Marketplace is not available to click on "See More."
Then Tap the "Search" Option, Then type what you are looking for in the search box
And finally, click The "Search" icon
How to Edit Your Location on Marketplace
You can edit your location to find items on sales in your location by:
Tapping the Marketplace feature on your Facebook menu page
Then you can click "Change" at the top right
Then you can search for a new location in the search bar, or you can tap or move the map to edit your location.
Tap and drag the slider to the right edit the distance of items from your location.
Then Tap apply
If you are having any issues using the marketplace feature, you can visit the Facebook Help centre to sort it out.