Grammarly Google Docs – Grammarly is one indispensable tool every writer should have, especially professional writers. With Grammarly, you can say no to text fails and write-ups filled with errors. Creating content filled with errors can be embarrassing and a significant turn-off to readers.
So, you need Grammarly to improve your writing to communicate better through your writing. Millions of writers are using this digital writing assistant to help them proof-read their works and ensure it is at its best.
Grammarly offers Grammarly apps for mobile devices, chrome browser extensions, and Grammarly online editor.
With the chrome browser extension, you no longer have to do copy and paste texts as you do on Grammarly online editor. Grammarly for Chrome extensions can be used to check your writing across different websites such as Linkedin, Facebook, Twitter, Gmail and various other websites.
For writers who love writing with Google docs, Grammarly has just the right features for making corrections on your documents.
Initially, Grammarly was not available on Google docs; however, you can now try the beta version on your documents. So, just open your Google docs after installing Grammarly for Chrome extensions and start using this grammar checker on your documents.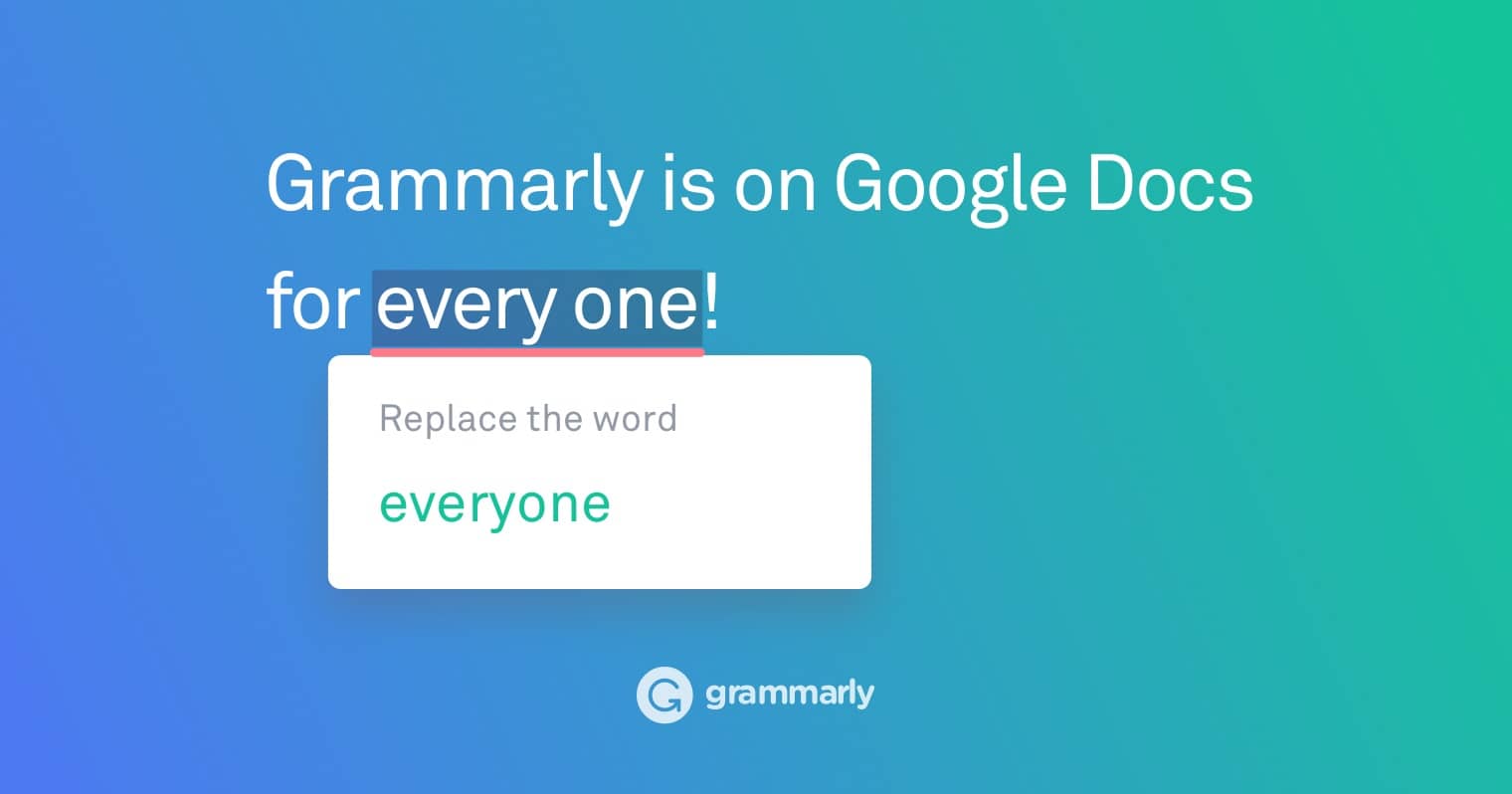 How Do You Use Grammarly On Google Docs
Grammarly for Google docs is available for all chrome users on Google Chrome. Before you can start using Grammarly for Google docs, you need to create a Grammarly account. You will also need to install Grammarly for Chrome.
Just open Chrome on your PC or Mac, then go to Chrome web store. And install Grammarly for Google chrome.
After installing Grammarly for Chrome, you can now use Grammarly features in your Google docs. When you open a document in Google docs, you will find notifications telling you that you have gotten access to the beta version. Just check for the Green Grammarly logo once you see this notification. The presence of the green logo in your document confirms that Grammarly is working.
And you can start typing while Grammarly provides suggestions to the writing issues on your document. You can log into your Google account and access your documents on the platform. You can see the total number of suggested edits on your document by checking the icon at the bottom-right corner.
The suggestions will appear as red underlines, and you can hover over each red line to check the suggestion and click to accept it. And you can choose to ignore the suggested edits by clicking below the suggested edits; then, you can select "Ignore." And you can go through the suggestions point by point to know the reasons for the suggestions. This can help you to improve your grammar.
Conclusion
Grammarly is an important writing tool for speeding up the editing process, improving your writing, and communicating better through your writing.
Grammarly scans documents, emails, and messages for errors and suggests corrections for writing issues. And millions of writers are using this tool to improve their writing and produce better content.