Grammarly Plagiarism Checker – Grammarly is a digital writing assistant that supports clear and effective communication. It is simply a tool or app that checks your writing to ensure it is error-free. Grammarly simply detects mistakes in your spelling, grammar, punctuation, word choice, and style.
How Does Grammarly Plagiarism Checker Work
If you want your writing or essay to be error-free, then you definitely need Grammarly. Your computer detects errors in your spelling, but this is where its error detection task ends.
But with Grammarly, you get to check your entire writing or essay to ensure it is error-free. If you've heard so much about this tool and you are wondering how it works, then pay attention.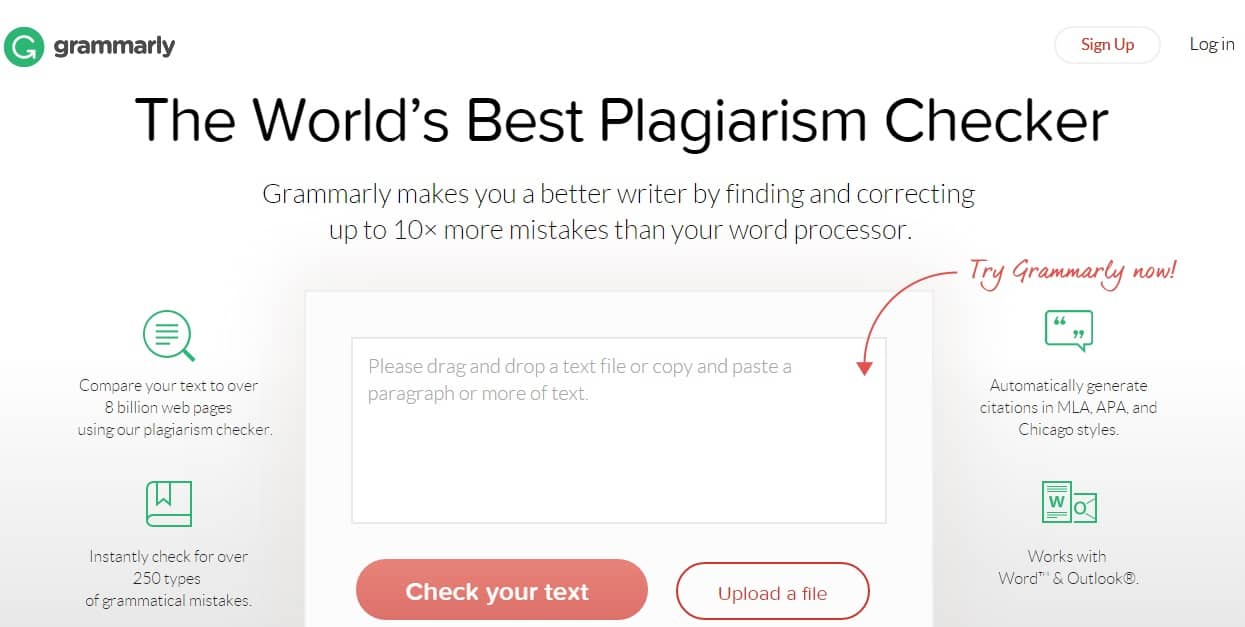 Find Grammarly editor or install Grammarly browser extensions, then you can copy and paste your English there. And Grammarly would help you correct your English on nearly every site.
You can download Grammarly for Microsoft office on your windows.
You can also install the Grammarly keyboard on your Android and iOS. This will help ensure that your text and everything you write on your mobile is error-free.
Grammarly's algorithm flags potential mistakes or issues with your text and provides context-based corrections to your grammar, punctuation, style, spelling, and word usage, and even plagiarism. This algorithm explains the reason behind the corrections, so you know if you should make the corrections or not.
When you write with Grammarly, the AI analyzes each sentence to make sure it is error-free. It also suggests the best ways to improve your grammar structure and other important aspects of your writing. All you need is an internet connection to run the app or the tool to check your writing. One important aspect of Grammarly is contextual awareness, so it suggests context-specific corrections for your writing or essay.
Grammarly Download
You can either download Grammarly on your Android and iOS device, or you can install the browser extensions on chrome.
To install the Grammarly browser extension, just visit the Chrome Store. Then " Click Add To Chrome" to start the download.
To download and install the Grammarly keyboard on your Android device. Just simply visit Google play store to download the app on your device. Then you will need to create a Grammarly account if you already have one simply log into the account.
Then you can install Grammarly keyboard by:
Tapping  on the "Enable in Settings" button
Switch Grammarly keyboard on
Tap "Switch Input Methods"
Then select "Grammarly" keyboard
Then you can go to any app and tap the text field.
Grammarly is the free logo that appears at the corner of your keyboard. If you don't find it, tap on the globe icon on your keyboard and select the Grammarly keyboard.
You can also download the Grammarly app on your iOS device by visiting the App Store. Just search for the app in the App Store, then download it to your device. Then you can open the app on your device and follow the setup guidelines to get started with the app.
Grammarly is an awesome digital writing assistant that ensures your writing is at its best.